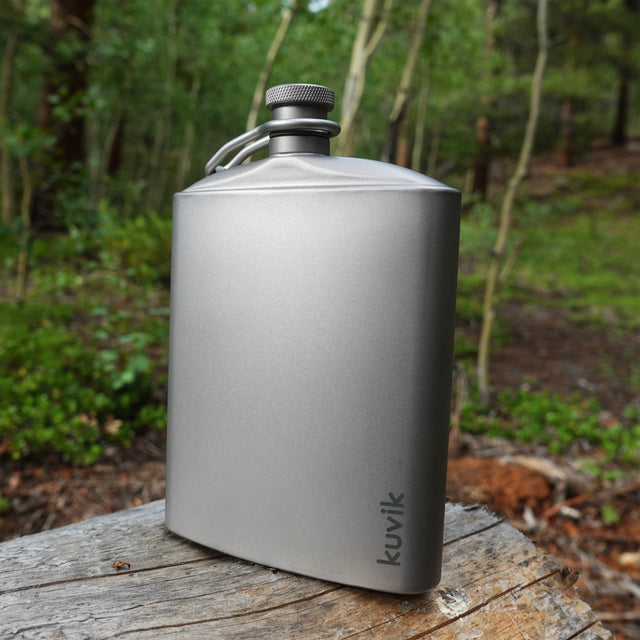 This innovative design allows for maximum portability owing to its ultralight construction. Because this flask is made out of titanium, it weighs nearly half as much as a similar flask made from stainless steel.
The 220ml flask weighs in at 2.95 oz and is 5.4" tall x 3.8" wide. The 260ml flask weighs in at only 3.15 oz and is 5.4" tall x 3.8" wide. Both come with a padded mesh carrying case that weighs 0.4 oz. These highly concealable flasks have curved sides to make carrying the flask in your pocket more comfortable.
Fill this flask with the included stainless steel funnel. If you're bringing an alcohol stove on your camping trip, this flask is the perfect container for your fuel.